Innovation Through Passion
Mapro is a leading innovator in the processed food industry, located around the idyllic hill towns of Mahabaleshwar & Panchgani in Western India. We manufacture jams, fruit syrups, crushes, squashes, dessert toppings, ketchup, fruit jellies, premium chocolates and snacks. Mapro's products are known for their wholesome taste and quality, as well as their natural goodness and nutritive value.
The People Who Make Us Who We Are
Mapro Journey
The expansion
In 1969 we created rose syrup and jelly sweets in 1971, which led to the creation of everyone's favourite- Falero
1969
Launch Of Falero
In 1979 we expanded to 5 home units in Panchgani
1979
The handover
In 1988, Kishore Vora handed the reins of Mapro to his nephew, Mayur Vora
1988
World Class Factory
In 1988 we opened our first factory in Panchgani which welcomed everyone with open arms
1988
The Mapro Gardens
In 1989 Mapro Garden came into existence and this was our foray into experiential spaces
1989
Panchgani Factory
In 2006 we opened a factory in Shendurjane, which helped us show our processes to our customers
2006
Future Ahead
We are now more zealous than ever to continue working towards sparking delight every time you interact with Mapro and reach you at the click of a button, with your favourite products. We want to be on every kitchen counter and in your mind when you are looking for something tasty, wholesome, and convenient to munch or sip on.
We will continue to adapt and grow to add more products that are relevant to the ever changing world and lifestyle while retaining the true essence of Mapro. We will continue to strive towards uplifting our farmers and employees and contributing to the communities and environment around us in whatever capacity we can, because we believe that the real joy is in sharing!
Today we have 794 employees, of which 498 are women, and have impacted the livelihoods of over 1,000 farming families and cooperative societies.
70% of the energy being consumed in our factories and spaces is solar. We aspire to make it 100% in the near future.
We welcome over 3 million visitors to our 3 experiential spaces every year!
We are also the largest employer of local talent in the food processing sector in the Mahabaleshwar region.
70%
Sustainable Energy Used
30LMT
Fruit Processed/Year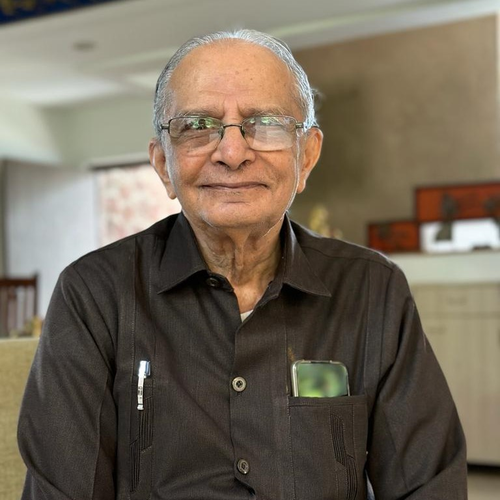 Kishore Vora
Founder
The Visionary Vora
Back in the day, Panchgani was known more for its sanatoriums and less for its strawberries. Mr. Vora, pharmacist by profession and innovator at heart, wanted to help the local farmers to make the most of their produce. So, he made batches of strawberry and raspberry jam, which got a favourable response in the market. 
This encouraged him to create the first ever jelly sweets which later lead to everyone's favourite holiday treats. The rest is history - Mapro, since then has been a household name.
The World of Mapro
Enter the world of flavourful goodies. With a mix of fruity jellies and syrups to crunchy snacks and chocolates, we have it all. Which Mapro product will you choose for your next craving?
Business With Us
Mapro is your single source for endless indulgence. Home to a curated list of in-house brands featuring jams, chocolates, snacks, beverages and more. We have covered all self-indulgence needs that are delivered straight to you. We would love to collaborate, whether it be bulk orders, corporate gifting, or even white labelling of products.
learn more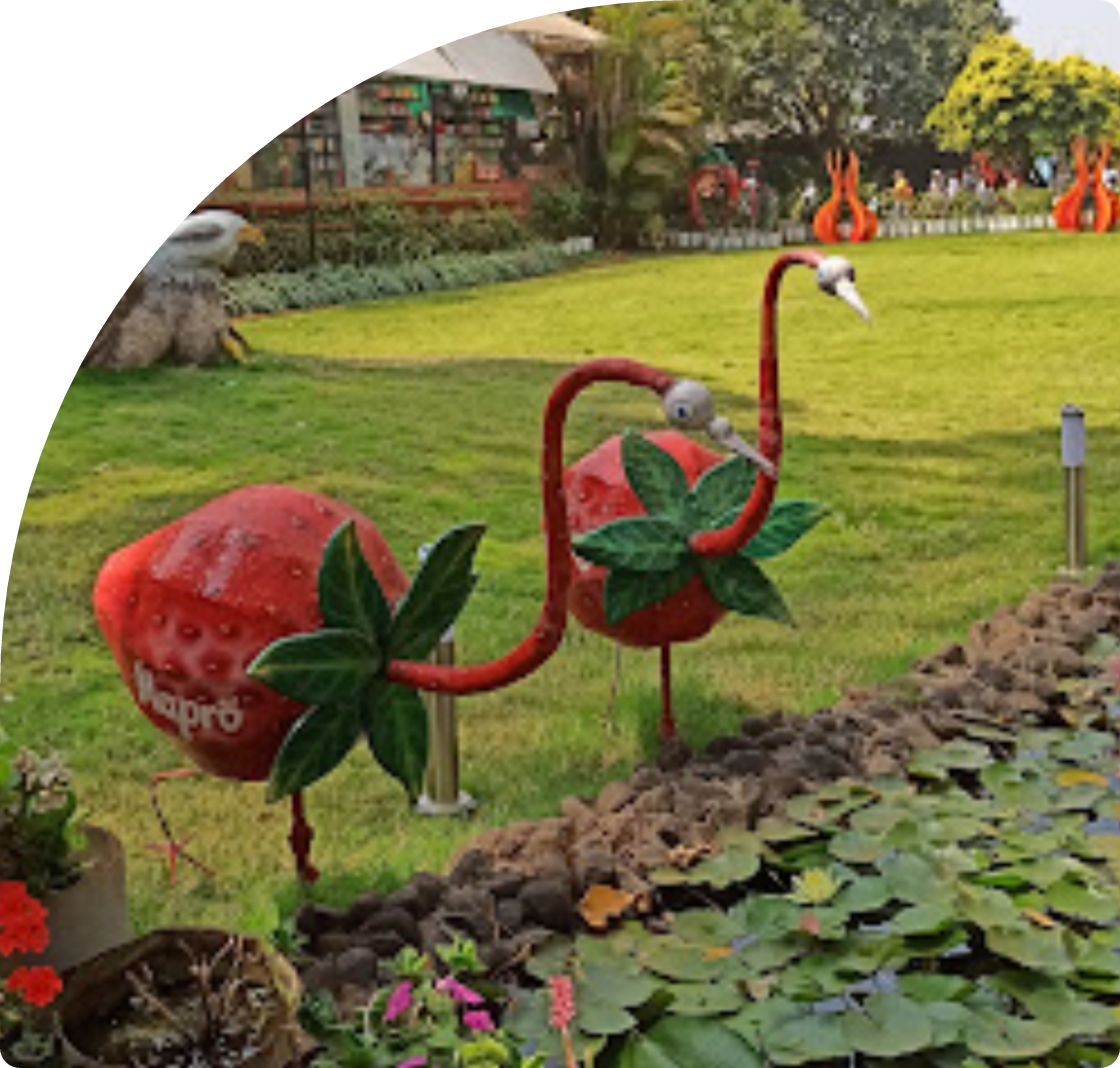 Our Beautiful Gardens
The iconic Mapro Gardens are one of the must-visit places in Maharashtra to make your trip more memorable than ever! At the Mapro Gardens, you can do a variety of fun and exciting things that will take you on a trip down memory lane.
learn more