Here's Our Secret To Help You Craft The Perfect Cocktail At Home
There's something special about mixing up your own cocktails in the comfort of your home. Whether you're hosting a dinner party, spending a quiet night at home, or simply looking for a new hobby, making cocktails can be a lot of fun. You also do not have to pay top dollar for mediocre cocktails at your local bar! 
Yeah, all this sounds great, but what about the tools and ingredients to make these dazzling cocktails? Imagine being able to impress your friends with expertly crafted cocktails that you make at home, with all the tools, the ingredients, and all that jazz!
Not only is it cost-effective to make your own cocktails, but it also allows you to customise them to your tastes and preferences, right? And, with a little bit of practice and the right tools (yes, yes, we will get there), you'll be amazed at how easy it is to create professional-quality drinks right in your kitchen.
So, get ready to up your cocktail game and impress your friends with professional-quality drinks made at home with (drum roll please)... the Mapro Lounge Mixology Kit! Guess what? It has everything you need to become a master mixologist in your kitchen. Let us tell you a little more about this kit.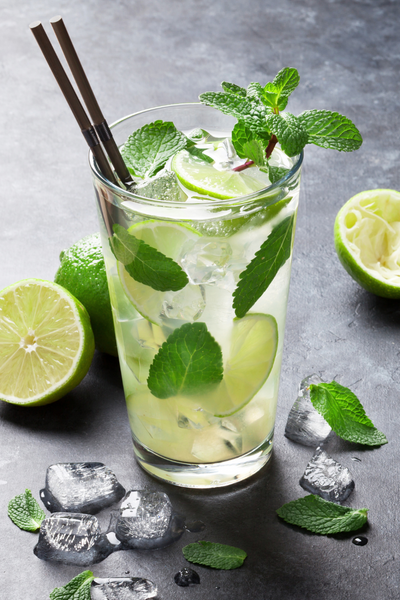 The Mapro Lounge Mixology Kit
Mapro Lounge Mixology Kit includes everything you need to make a wide range of cocktails. It consists of 3 Mapro Lounge mixers (Blue Curacao syrup, Mojito syrup & Green Apple syrup), a cocktail shaker, a peg measure, a stirrer, an ice tong, and 4 shot glasses.
With these tools at your disposal, you'll be able to mix up a variety of cocktails with ease. These Lounge mixers pair well with gin, soda, vodka, rum, as well as iced water. So why stop at the usual mojitos and margaritas, why not try the Blue Curacao-based cocktails such as the Blue Lagoon or try your hands at a Blue Margarita or come up with your own creation?
The ingredients – The Mapro Lounge Mixers
So how do you go about making the perfect cocktail? It's all about balance. A good cocktail should have a balance of sweet, sour, and strong flavours. Start by filling your shaker with ice and adding your ingredients. Shake this mixture well and then strain it into a glass. Garnish with a twist of citrus or a sprig of herbs to add a final touch of flavour and visual appeal.
Now how do you do this with Mapro Lounge mixers? The Lounge mixers are made with real fruit pulp and come in a variety of flavours, providing a burst of flavour and nutrients to your cocktails. Whether you're a fan of classic cocktails like mojitos and margaritas or looking to mix things up with something a little more exotic, Mapro has you covered.
So, what are you waiting for? 
Making a perfect cocktail at home doesn't have to be intimidating or expensive. With Mapro Lounge mixes and Mapro Lounge Mixology Kit, you'll have everything you need to mix up delicious and impressive cocktails in the comfort of your own home. Get mixing and impress your friends and loved ones with your mixology skills by laying your hands on a Mapro Lounge Mixology Kit and join us on this journey to becoming a home cocktail connoisseur. Cheers!
Did you make this recipe?
Share a photo and tag us @maprofoods and get featured!