Sale price
₹180
Regular price
₹180
Inclusive of all taxes.
Contains Real Fruit Juice
Free from Artificial Colour
Zero % Trans Fat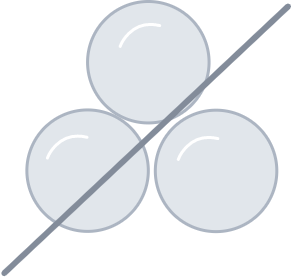 Zero Cholesterol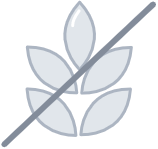 Gluten Free
DESCRIPTION
INGREDIENTS
GOODNESS
Immerse yourself in this utterly refreshing lemon ginger squash to enjoy the combined benefits of ginger and lime. Its sweet and peppery ginger taste with a hint of citrus is bound to revitalise your soul.
Country of Origin: India
Sugar
Lemon Juice (27%)
Water
Acidity Regulator (INS-330)
Ginger Paste (0.5%)
Relish this delightful mix of supple lemon juice and luscious ginger paste. This divine burst of flavour is bound to elevate your senses and improve your every mood.
Reap the combined benefits of ginger and lemon, which are enriched with multiple vitamins and minerals.
Ginger and lemon are the perfect blend to soothe the digestive system, settle the stomach, and relieve mild nausea.
Delivery details
View full details
Fun And Medicinal
Fun And Medicinal
Many people turn to the combo of Lemon and Ginger for the many and superior health benefits that they possess. But how about medicine becoming more fun? We at Mapro wanted to make the whole experience of it super handy and tasty. Grab your bottle of Mapro Lemon Ginger Squash and be happy, healthy and wise.
Fantastic Foods

Chillers

Ice-Pops

Cocktails

Ice-cream topping
The Squash Story
Fresh lemons from Jalgaon and ginger from Phaltan, Maharashtra are blended together to give the perfect balance of flavour.
These fresh fruits are sorted, washed and cut before the process of juice making
We then blast freeze the fruit juice at extremely low temperatures to lock in its nutrients and all the fruity goodness.
We carefully curated the best of our nature's bounty to create the perfect mix of flavours that will take you on a trip down the memory lane.
The mix is poured into sterilised bottles, sealed, capped and ready to go.
Raw Material Laboratory Testing Before Production
Fully Automated Production Facility
Food Safety System Certification (FSSC) 5.1
The high level of vitamin C present in lemons is beneficial for skin and hair. Vitamin C is an important vitamin for supporting the immune system and helping to protect cells from free radical damage. Because of its mild flavour, ginger root is well-known for its warming qualities and for maintaining good circulation. It's also used as a natural remedy for nausea, stomach upset, and digestive problems. Together, ginger and lemon make a powerful combination that increases metabolism and burns more calories, which helps aid weight loss. It also helps in the detoxification of the body.
Raw Material Laboratory Testing Before Production
Fully Automated Production Facility
Food Safety System Certification (FSSC) 5.1
Lemon Ginger Squash is an excellent product
Lemon Ginger Squash is an excellent product which substitute my before lunch tea and helped me lot to prepare day time cocktails
Ordering Mapro From Goa
love this flavour more than Strawberry... taste amazing with few ice cubes and soda...
Lemon Ginger Squash review
Awesome product - flavorful and refreshing!
Superb
Good taste lemon and ginger compenation
Super cool and refreshing
It is an instant cooler for summer. A perfect mix of ginger lemon and sugar. Great for mocktails and cocktails
Fresh From The Source
Syrups
Jams & Spreads
Fruit Chews
Chocolate
Snacks
FAQ's
Is the ginger taste dominant in the squash?

Mapro Lemon ginger is prepared using a perfectly calibrated amount of lemon and ginger. It does have a pleasant lemon ginger taste.
How do I prepare Mapro Lemon Ginger Squash?

it is very simple to prepare. Mix one part of Mapro Lemon Ginger Squash with five parts of chilled water to prepare a refreshing drink.You may also try other recipes from our recipe and blog section.
How do I store my bottle of Lemon Ginger Squash?

The best place to store the bottle is away from moisture; in a cool & dry place. Ensure the cap and neck of the bottle are appropriately wiped and cleaned while putting the bottle away. It does not require refrigeration.
Where else can I buy Mapro lemon Ginger Squash?

Mapro Lemon Ginger Squash can be easily purchased from our website; www.mapro.com. Mapro products are also listed on Amazon & Flipkart. You can buy it on Whatsapp as well, send "hi" on our WhatsApp number 8805004000 to start shopping.Mapro products are available at retail stores in Mumbai, Pune, and other major cities across India. If you are visiting our factory outlet, you can enjoy free tasting and get discounts on a range of products.
Is it a medicinal drink?

No, but ginger is long associated with health benefits. Mapro Gingerale Squash is prepared using ginger paste and at Mapro we take all the measures to retain the natural goodness of our ingredients.