Sale price
₹297
Regular price
₹297
Inclusive of all taxes.
Individually Wrapped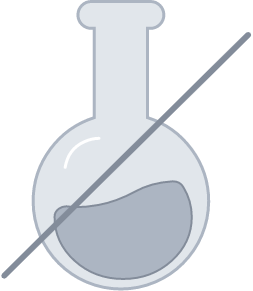 Free from Artificial Flavours
Free from Artificial Preservatives
Free from Vegetable Fat
Free from Artificial Colour
DESCRIPTION
INGREDIENTS
GOODNESS
Choco Chip Cookie Coins are bite sized cookies baked at just the right temperature to make them your perfect on-the-go snack. Just pop one or two in your mouth and relish in the delightful flavour of chocolate and butter blended to perfection.
Country of Origin: India
Refined Wheat Flour
Sugar
Butter
Chocolate Chips [Sugar, Cocoa Solids, Cocoa Butter, Dextrose, Emulsifier (INS-322)] (5%)
Milk Solids
Raising Agent (INS-500 [ii])
Choco Chip Cookie Coins are a flavourful blend of crunchy chocolate chips and molten butter.
Chocolates are made up of cocoa solids that have a high content of antioxidants that are great for your health.
Chocolates are also known to boost energy levels and improve dull moods.
Delivery details
Frequently Bought Together
View full details
The Choco Dunkables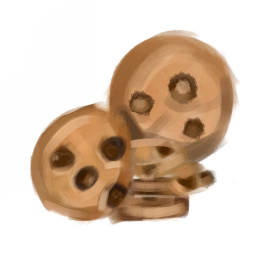 The Choco Dunkables
Have you had a situation where your cup is small and the cookie is big? But you still want to dunk them right into your milk and eat. No more of that because we've got you covered. Our little coin-sized cookies make everything possible. Dunk it or gobble it without anything. With the goodness of choco-chips in them, grab your jar of choco-chip cookie coins.
Cookie-Time

Picnics/Road Trips

Breakfast

All day snacks

Midnight munchies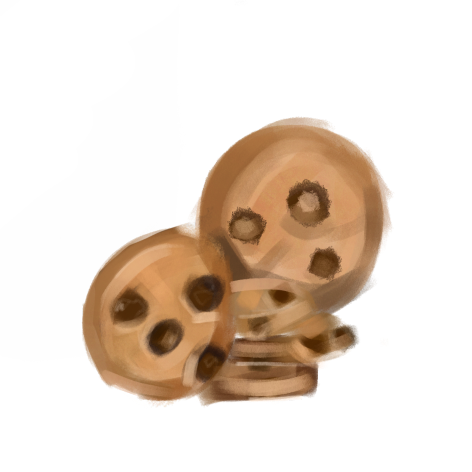 The Cookie Story
First the cookie dough is prepared by using pure chocolate chips and pure butter, folded together with the other ingredients.
The dough then goes through the process of machine extrusion and is then cut into coin shapes.
Cookies are then laid out on baking trays and pushed into the oven. Finally, the yummy cookies are packed with love and dispatched.
Raw Material Laboratory Testing Before Production
Fully Automated Production Facility
Food Safety System Certification (FSSC) 5.1
We use only real chocolate and no chocolate compounds to maintain the purity and true essence of cookies. Our cookies contain real milk solids that are enriched with calcium and multiple vitamins. Calcium helps in maintaining bone health, whereas nutrients like vitamin D and riboflavin are essential for a healthy lifestyle. You'll also get small amounts;
Raw Material Laboratory Testing Before Production
Fully Automated Production Facility
Food Safety System Certification (FSSC) 5.1
Thanks for online service!
Couple of months back we toured Mahabaleshvar. In that we visited the famous mapro, and bought one bottle of Chaco chip cookies to just wanna try them. When we back to our place Hyderabad we missed that taste. Can't go that far wayI was searching for online. Found your website. Got the same bottles . Thanks
Fresh From The Source
Syrups
Jams & Spreads
Fruit Chews
Chocolate
Snacks
FAQ's
Does it contain eggs?

All our products are vegetarian and do not contain eggs or any other non-vegetarian ingredients. Snackery Oats Jaggery Cookie Coin has the best quality Oats chips in every cookie.
What are the varieties available in Cookies?

Snackery offers cookies in two forms, coin-sized and big cookies. They are available in variants like choco chips, coffee, classic butter, butter coconut, butter cashew nut, chocolate chunk, and dry fruit nankhatai. You can purchase these cookies on our website www.mapro.com.
How do I store my cookie jar?

Snackery cookies come well packed in a glass jar. The only precaution to be taken is to keep it away from direct sunlight and heat. Consume it within the dates mentioned on the jar, make sure the lid is properly closed after use.
Where else can I buy choco chip cookie coins?

Snackery Choco Chip Cookie Coins are available at retail stores in major cities across India. If you are visiting our factory outlet, you can enjoy free tasting and get discounts on a range of products. You can easily buy Snackery Choco Chip Cookie Coins on www.mapro.com, Amazon, Flipkart or on Whatsapp by sending a "hi" on 8805004000 to start shopping.
Is it safe to order online as it is packed in a glass bottle?

Absolutely yes, cookie bottles are bubble wrapped and then placed in a corrugated box. We take due care to deliver the products without damage to your doorstep. Just in case, if the bottle is damaged we will happily replace it for you or share a full refund. All you have to do is call us on 8805004000 or email us at connect@mapro.com, and our customer care team will help you out.