Sale price
₹252
Regular price
₹252
Inclusive of all taxes.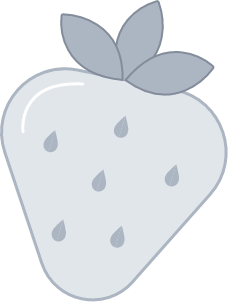 Contains Real Fruit Pulp
Zero % Trans Fat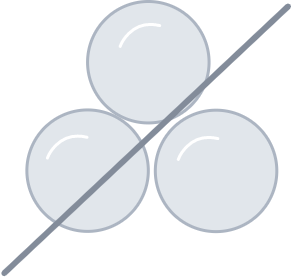 Zero Cholesterol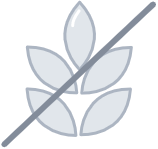 Gluten Free
DESCRIPTION
INGREDIENTS
GOODNESS
Refresh your mood by indulging in our delightful and fragrant Strawberry Crush. It is bound to lift your spirits with the versatility and ease with which you can integrate it into your daily routine.
Country of Origin: India
Sugar
Strawberry Pulp (27%)
Water
Acidity Regulator (INS-330)
Thickener (INS-440)
Indulge in our Strawberry Crush to reap the benefits of luscious and sweet strawberries handpicked from our lush Mahabaleshwar orchards.
Packed with numerous nutrients, fibres, and antioxidants, strawberries are an excellent way to improve your health.
Strawberries are rich in nutrients that will help you stay healthy while giving a truly magical taste.
Delivery details
View full details
A Strawberry's Life
A Strawberry's Life
Strawberries.. they start off as a flower. A tiny green strawberry then sprouts out from the centre. It grows bigger and red, then the petals fall off and we take the berry. We crush it and pulp it. Presenting to you the best ever strawberry crush. Use it as you like, in your drinks or on your desserts. Grab your bottle and be known as 'The Strawberry Legend'.
Fantastic Fruity Foods

Ice-cream topping

Smoothies

Milkshakes

Ice-Slushies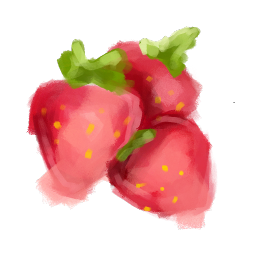 The Crush Story
Sweet and luscious strawberries are handpicked by the local farmers of the lush farmland of Mahabaleshwar.
These fresh fruits are sorted, and washed before the process of pulp making.
We then blast freeze the strawberry pulp at extremely low temperatures to lock in its nutrients and all the fruity goodness.
We carefully curated the best of our nature's bounty to create the perfect mix of flavours that will take you on a trip down memory lane.
The mix is poured into sterilised bottles, sealed, capped and ready to go
Raw Material Laboratory Testing Before Production
Fully Automated Production Facility
Food Safety System Certification (FSSC) 5.1
The polyphenols in strawberries have been shown to improve insulin sensitivity in non-diabetic adults. Not only are strawberries low in sugar themselves, they may also help you metabolise other forms of glucose.Strawberries are also rich in vitamin C and other antioxidants, which help reduce the risk of some serious health conditions. Strawberries are rich in:
Raw Material Laboratory Testing Before Production
Fully Automated Production Facility
Food Safety System Certification (FSSC) 5.1
Fresh From The Source
Syrups
Jams & Spreads
Fruit Chews
Chocolate
Snacks
FAQ's
Does it contain strawberries in it?

Mapro Strawberry Crush is made with the real pulp of ripe & succulent strawberries from Mahabaleshwar. This is a flavorsome strawberry syrup without the strawberry pieces. If you are looking for strawberry pieces, you can try Mapro Whole Strawberry crush, as it has strawberry chunks in it.
Can I give Mapro Strawberry Crush to my child in warm milk?

We suggest you use it in chilled milk or water. All Mapro products are safe for children if given in moderation.
How do I store my bottle of Strawberry Crush?

The best place to store the bottle is away from moisture; in a cool & dry place. Ensure the cap and neck of the bottle are appropriately wiped and cleaned while putting the bottle away. It does not require refrigeration.
In what different ways can I prepare the drink?

Mapro Strawberry crush can be used with water to prepare a refreshing drink on a summer day. Add it to milk to prepare a yummy shake. Or you may use it as a topping for your cakes and ice creams.Explore our recipes and blog section for other different methods.
Where else can I buy Mapro Strawberry Crush?

Mapro Strawberry Crush can be easily purchased from our website; www.mapro.com. Mapro products are also listed on Amazon & Flipkart. You can purchase it on Whatsapp as well, send "hi" on our WhatsApp number 8805004000 to start shopping.Mapro products are available at retail stores in Mumbai, Pune, and other major cities across India. If you are visiting our factory outlet, you can enjoy free tasting and get discounts on a range of products.