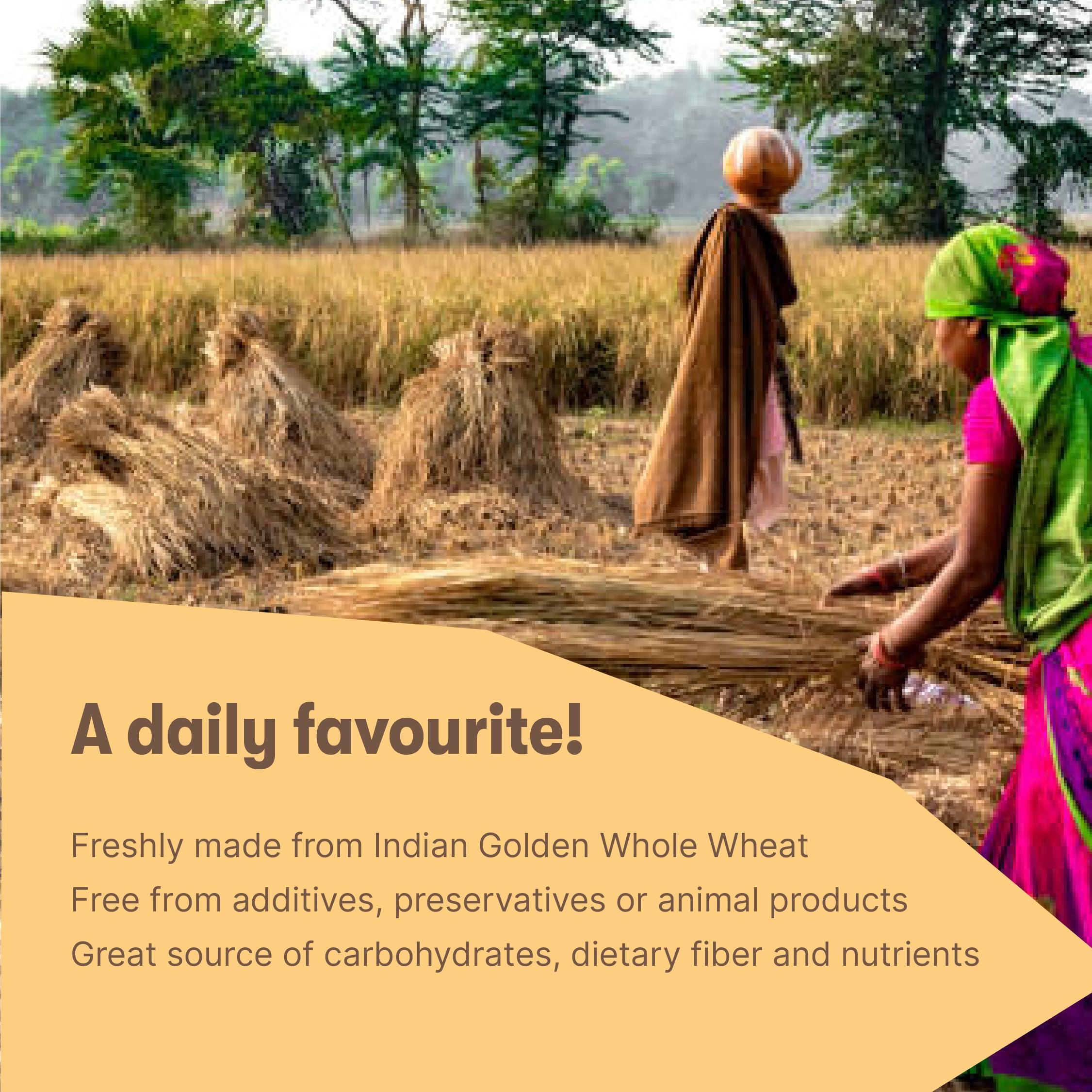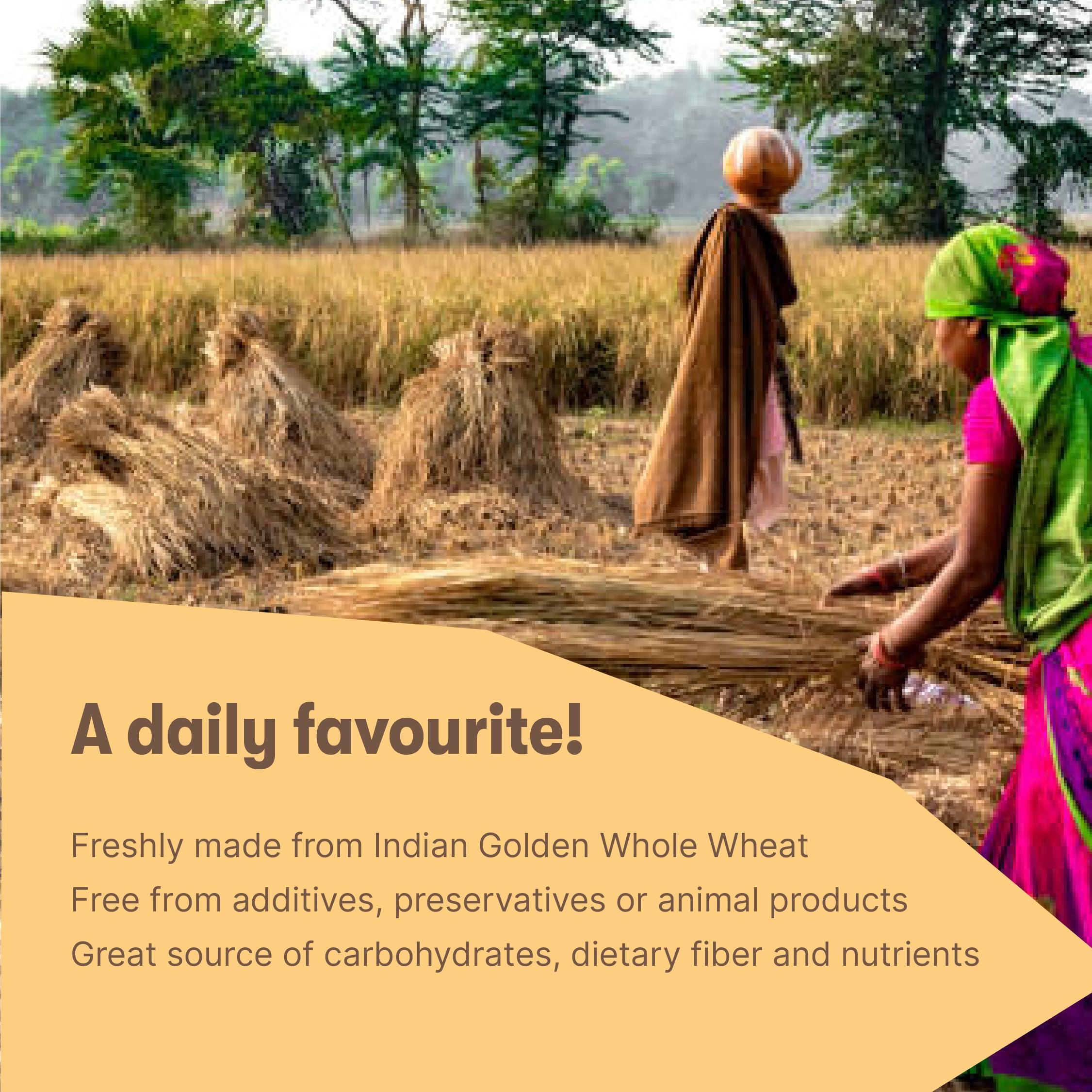 Sale price
₹225
Regular price
₹225
Inclusive of all taxes.
Free from Artificial Preservatives
Free from Additives
Free from Hydrogenated Fats
DESCRIPTION
INGREDIENTS
GOODNESS
Indulge in our extremely delicious tomato masti khakras that are absolutely crunchy. This chatpata snack is made from golden whole wheat grains that have multiple health benefits. Craving for a chatpata snack? We've got you covered! .
Country of Origin: India
Whole Wheat Flour
Tomato Seasoning [Tomato Powder, Mixed Spices, Sugar] (5%)
Edible Oil (Palmolein Oil)
Salt
Khakhra is a rich source of dietary fibre, minerals, vitamins, and iron, making it a perfect snack for dieting.
Only the best quality Indian golden whole wheat grains are used to make this healthy snack.
Tomato Masti Khakras are hygienically prepared with all natural ingredients, which makes them a perfect snack for all age groups.
Delivery details
View full details
The Tangy Crunch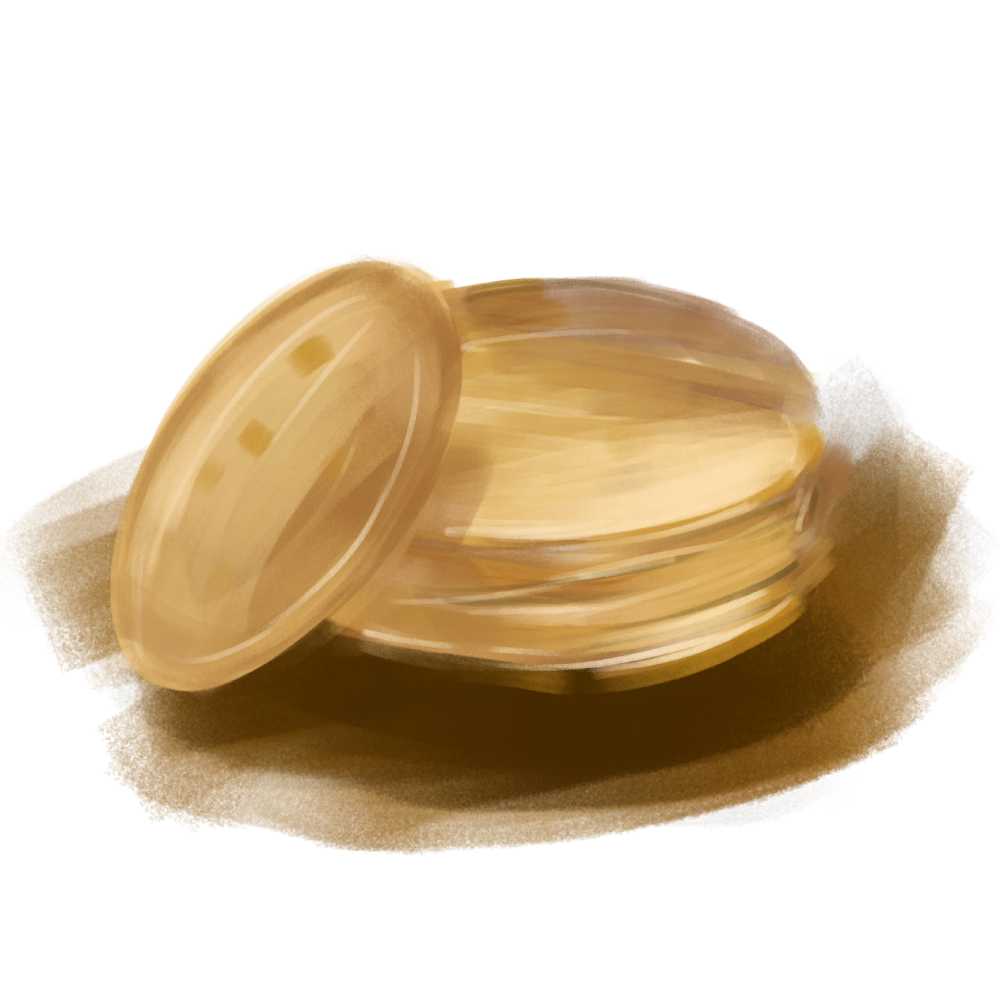 The Tangy Crunch
Khakhra with a tangy twist to it always sounds like a good idea when hungry. Tomato flavour has been a childhood favourite for most people. All chips have the flavour, but then we thought 'Why should only chips have all the fun?' and so we came up with the Tomato flavoured Khakhras. Made with alot of love
Whittyo'clock

Breakfast

Party snack

Roadtrip

Munchies
The Khakhra Story
At first the khakhra dough is prepared using only whole wheat flour and palm oil. The dough goes through the pressing machine to create thin sheets that are then cut into circular shapes.
The khakhra then goes through a 4 stage pre-roasting process to remove all the moisture content. They are placed in a roasting pan to make the khakhras crunchy and crisp
Khakhras are then sorted manually and seasoned with different flavours. Finally the crunchy khakhras are packed with love and dispatched.
Raw Material Laboratory Testing Before Production
Fully Automated Production Facility
Food Safety System Certification (FSSC) 5.1
Whole wheat is rich in dietary fibre, minerals, vitamins, iron and is very high in protein compared to other cereals. Essential amino acids are the building blocks of muscles and tissues. Tomatoes are a major dietary source of the antioxidant lycopene, which has been linked to many health benefits. Whole wheat and tomatoes are rich in
Raw Material Laboratory Testing Before Production
Fully Automated Production Facility
Food Safety System Certification (FSSC) 5.1
Superb taste. Very satisfied thank you!
Very tasty
It's very tasty and healthy too
Fresh From The Source
Syrups
Jams & Spreads
Fruit Chews
Chocolate
Snacks
FAQ's
Can I get Khakhra online?

Absolutely yes, Whitty Tomato Masti Khakhra can be easily bought on www.mapro.com, Amazon, Flipkart or on Whatsapp by sending a "hi" on 8805004000 to start shopping. It is also available at retail stores in major cities across India. If you are visiting our factory outlet, you can enjoy free tasting and get discounts on a range of products.
What if my Khakhra is damaged in transit?

Whitty Tomato Masti Khakhra is vacuum packed in three packets and placed in a round perfectly sized container. The chances of damage are quite low. But, in case khakhra is damaged, We'd love to arrange a replacement for you. All you have to do is call us on 8805004000 or email us at connect@mapro.com, and our customer care team will help you out.
Is it fried?

No, Whitty Tomato Masti Khakhra is roasted hygienically with all-natural ingredients. It does not contain any artificial colours or preservatives hence, our Khakhra is a perfect healthy snack for you.
Is it spicy?

Tomato Masti Khakhra is one delicious cracker that cannot be refused. Made with whole wheat flour and added tomato and other spices, this khakhra is sure to leave you wanting more. It is crunchy, pleasantly tart, and tasty. Enjoy it as it is or with dips for that extra punch. We have curated recipes for you to explore in our recipe & blog section.
What size is available?

A range of Khakhras are available in 500gm packs. Visit our website www.mapro.com for exploring varieties, pricing, and availability.