Sale price
₹252
Regular price
₹252
Inclusive of all taxes.
Contains Real Fruit Juice
Free from Artificial Colour
Zero % Trans Fat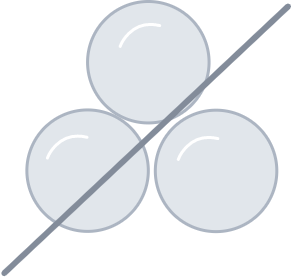 Zero Cholesterol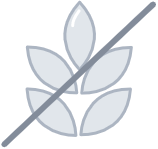 Gluten Free
DESCRIPTION
INGREDIENTS
GOODNESS
Rejoice in the sweet and sour decadence of Limboo Timboo Lemon Squash. Made with real fruit juice, it is sure to elevate your senses with its authentic taste and feel.
Country of Origin: India
Sugar
Lemon Juice (27%)
Water
Acidity Regulator (INS-330)
Common Salt
Freshly picked lemons sourced from the diverse farms of Jalgaon are carefully handcrafted to give you the best experience.
The vitamins, fibre, and plant compounds in lemons provide essential health benefits.
Lemon pulp, rind, and juice are enriched with vitamins that stimulate immunity and reduce the risk of disease. The soluble dietary fibres in lemons aid in healthy digestion.
Delivery details
View full details
DELICIOUSLY GOOD FOR YOU
DELICIOUSLY GOOD FOR YOU
Have you ever played Pretend with your friends, where all of you pretended to be elder's and drank the limboo squash that 'Maa' made for us like you were drinking wine and 'cheered' to it? Naive Ol' Days! Little did we know how good it was to drink the lemon squash as a kid, with real cheer. So why not drink the Mapro Limboo Timboo Lemon Squash and cheer for it and feel like a kid again.
Fantastic Foods

Chillers

Ice-Pops

Cocktails

Ice-cream topping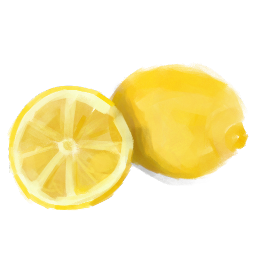 The Squash Story
Sourced from the finest farms of Jalgaon, these juicy and tender lemons are procured from a wide network of local farmers.
These fresh fruits are sorted, washed and cut before the process of juice making.
We then blast freeze the fruit juice at extremely low temperatures to lock in its nutrients and all the fruity goodness.
We carefully curated the best of our nature's bounty to create the perfect mix of flavours that will take you on a trip down the memory lane.
The mix is poured into sterilised bottles, sealed, capped and ready to go.
Raw Material Laboratory Testing Before Production
Fully Automated Production Facility
Food Safety System Certification (FSSC) 5.1
Along with boosting immunity, the burst of Vitamin C present in lemons can reduce the risk of stroke and heart disease. Lemons contain soluble fibre, which can aid with constipation and a range of other gastrointestinal disorders. Maintaining proper iron levels helps prevent anaemia, which is a lower than average number of red blood cells, often as a result of iron deficiency.
Raw Material Laboratory Testing Before Production
Fully Automated Production Facility
Food Safety System Certification (FSSC) 5.1
Limboo Timboo Lemon Squash
Fresh From The Source
Syrups
Jams & Spreads
Fruit Chews
Chocolate
Snacks
FAQ's
What is special about this drink?

Mapro Limboo Timboo Lemon Squash will perk you up when you are tired and thirsty. Made with fresh lime juice, this drink will give you instant energy.

How do I prepare Limboo Timboo Squash?

To prepare this ultra refreshing drink, add one part of Mapro Limboo timboo squash to five parts of chilled water. Stir well and enjoy Limboo sharbat!You can add fresh mint leaves for the added punch.Explore our blogs & recipe section for more detailed information.
Where else can I buy Mapro Limboo Timboo Squash?

Mapro Limboo Timboo Squash can be easily purchased from our website; www.mapro.com. Mapro products are also listed on Amazon & Flipkart. You can buy it on Whatsapp as well, send "hi" on our WhatsApp number 8805004000 to start shopping.Mapro products are available at retail stores in Mumbai, Pune, and other major cities across India. If you are visiting our factory outlet, you can enjoy free tasting and get discounts on a range of products.
How do I store my Limboo timboo bottle?

The best place to store the bottle is away from moisture; in a cool & dry place. Ensure the cap and neck of the bottle are appropriately wiped and cleaned while putting the bottle away. It does not require refrigeration.
For how long can it be used?

And.Limboo Timboo Squash should be used within 12 months from the date of manufacture. We suggest consuming it within 3 months once the bottle has been opened for better taste.