Sale price
₹162
Regular price
₹162
Inclusive of all taxes.
Free from Artificial Colours
Zero% Trans Fat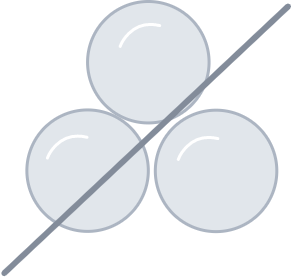 Zero Cholesterol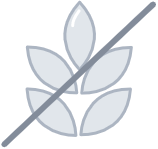 Gluten Free
DESCRIPTION
INGREDIENTS
GOODNESS
Rejoice in our creamy and rich Butterscotch Toppings with the wholesome fusion of butter and sugar with a dash of salt. Satisfy all your sweet cravings and enhance the taste of boring desserts with our perfectly blended butterscotch topping.
Country of Origin: India
Water
Liquid Glucose
Sugar
Thickeners (INS-440) (INS-415)
Acidity Regulator (INS-330)
Revitalise your dull mood with a burst of flavour.
Savour this nutty delight to spruce up your bland beverages or boring desserts.
Butterscotch helps to meet a few nutritional needs and improves immune health and digestion.
Delivery details
View full details
The Buttery Apples
The Buttery Apples
Butterscotch with apples has come to us from the early era, in the form of many flavourful desserts. The flavour is absolutely wholesome and takes us back to when there were innocent fights over that last piece of pie. Relive all of it with our Mapro Butterscotch flavoured apple crush and fight over a glass of some amazing milkshake or maybe again over a pie, for the sake of those good old days.
Fantastic Fruity Foods

Sorbet

Milkshake

Apple Pie

Waffle topping
Fresh From The Source
Syrups
Jams & Spreads
Fruit Chews
Chocolate
Snacks
FAQ's
Can this be used as a topping over the cake?

Absolutely, Mapro Toppings Butterscotch is perfect for adorning your cake and pastries. You can also use it to give a creamy caramel dash to your ice creams, pancakes, homemade sweets, coffee and milkshakes. We have some delectable recipes for you to explore in our blogs & recipe section.
Is there a large bottle available?

Mapro Toppings Butterscotch comes in 200ml and 500ml. You can purchase it as per your requirement. You can explore our website; www.mapro.com to know about pricing and availability.
How do I store Mapro Toppings Butterscotch?

The best place to store the bottle is away from moisture; in a cool & dry place. Ensure the cap and neck of the bottle are appropriately wiped and cleaned while storing the bottle. It does not require refrigeration.
For how long can I use Mapro Toppings Butterscotch?

Mapro Toppings Butterscotch should be used within 12 months from the date of manufacture. We suggest consuming it within 3 months once the bottle has been opened for better taste.
Where else can I buy Mapro Toppings?

Mapro Toppings Butterscotch is available at retail stores in major cities across India. If you are visiting our factory outlet, you can enjoy free tasting and get discounts on a range of products. You can easily buy Mapro Toppings Butterscotch on www.mapro.com, Amazon, Flipkart or on Whatsapp by sending a "hi" on 8805004000 to start shopping.