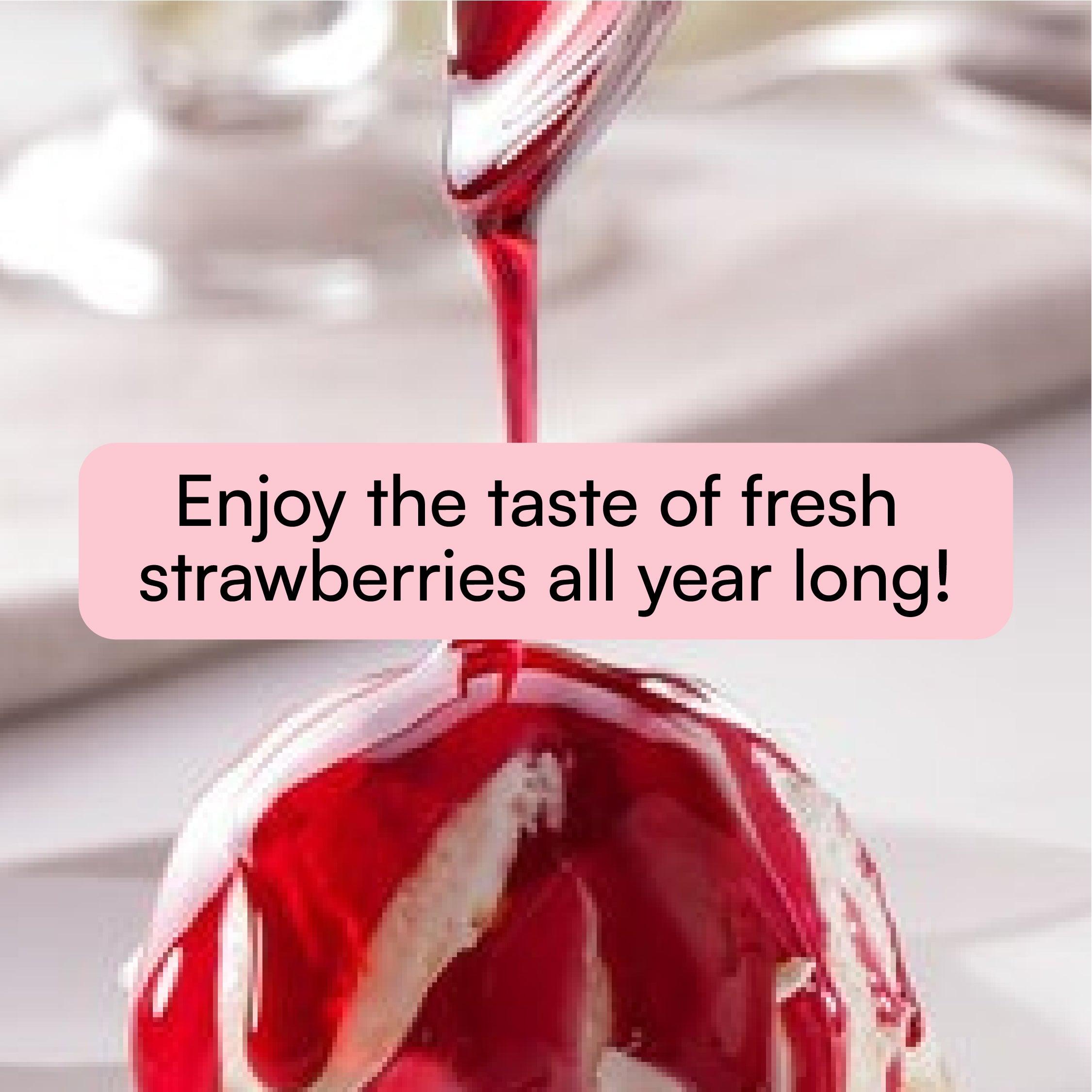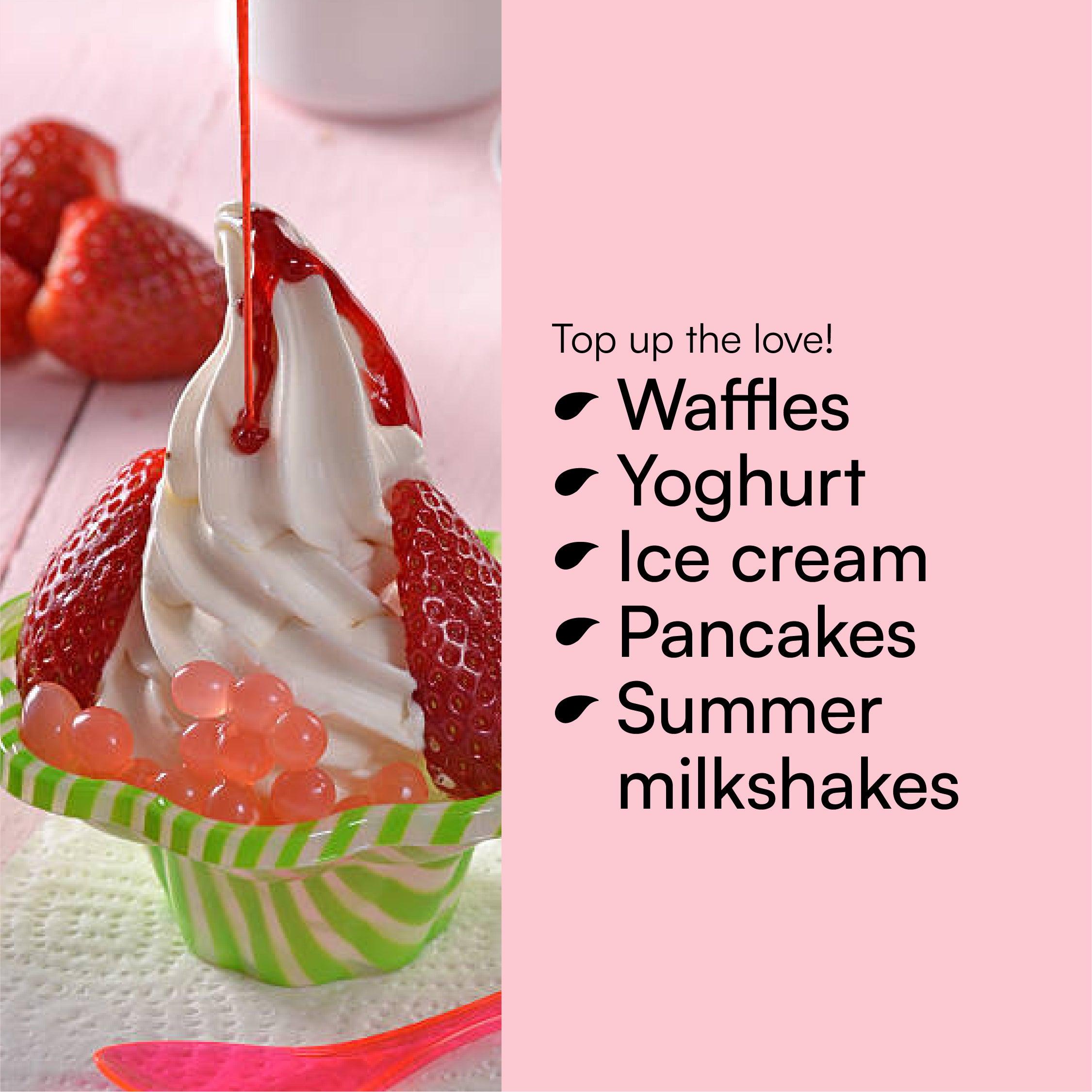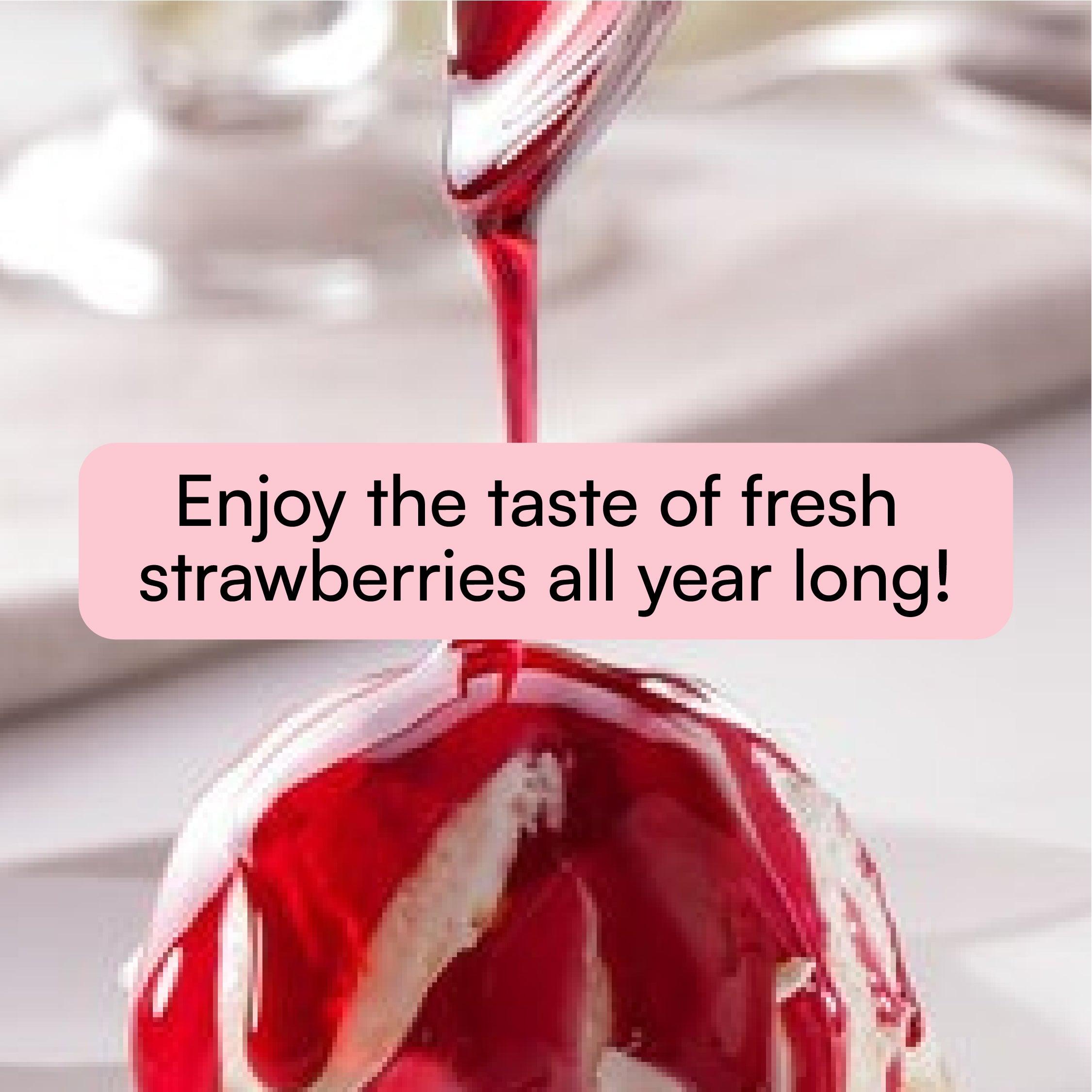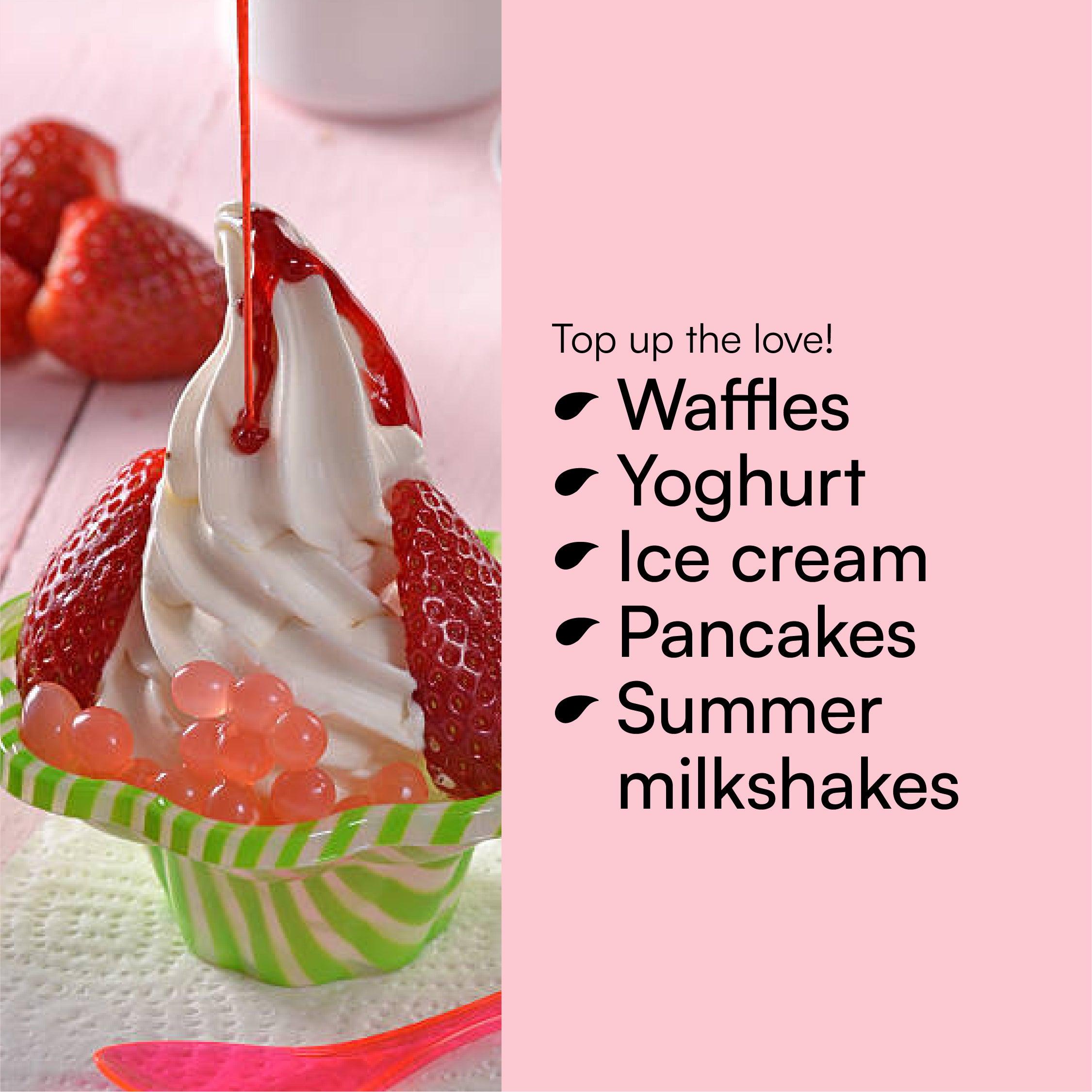 Sale price
₹162
Regular price
₹162
Inclusive of all taxes.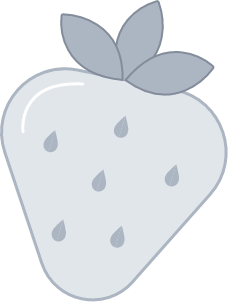 Contains Real Fruit Pulp
Free from Artificial Colours
Zero% Trans Fat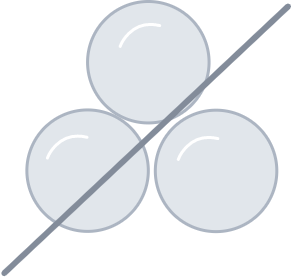 Zero Cholesterol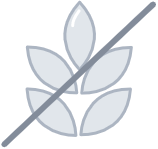 Gluten Free
DESCRIPTION
INGREDIENTS
GOODNESS
The perfect strawberry on top treat for every dessert you crave. Made from these bright red, sweet and juicy heart-shaped fruits - Strawberries. Relive your childhood with our nostalgia-filled Strawberry Toppings!
Country of Origin: India
Liquid Glucose
Water
Sugar
Thickeners (INS-440, INS-415)
Acidity Regulator (INS-330)
The creamy texture of the topping flawlessly blends in with any dessert you mix
Contains real fruit pulp to give you real health benefits.
Locally grown finest strawberries are used to give you the finest taste.
Delivery details
View full details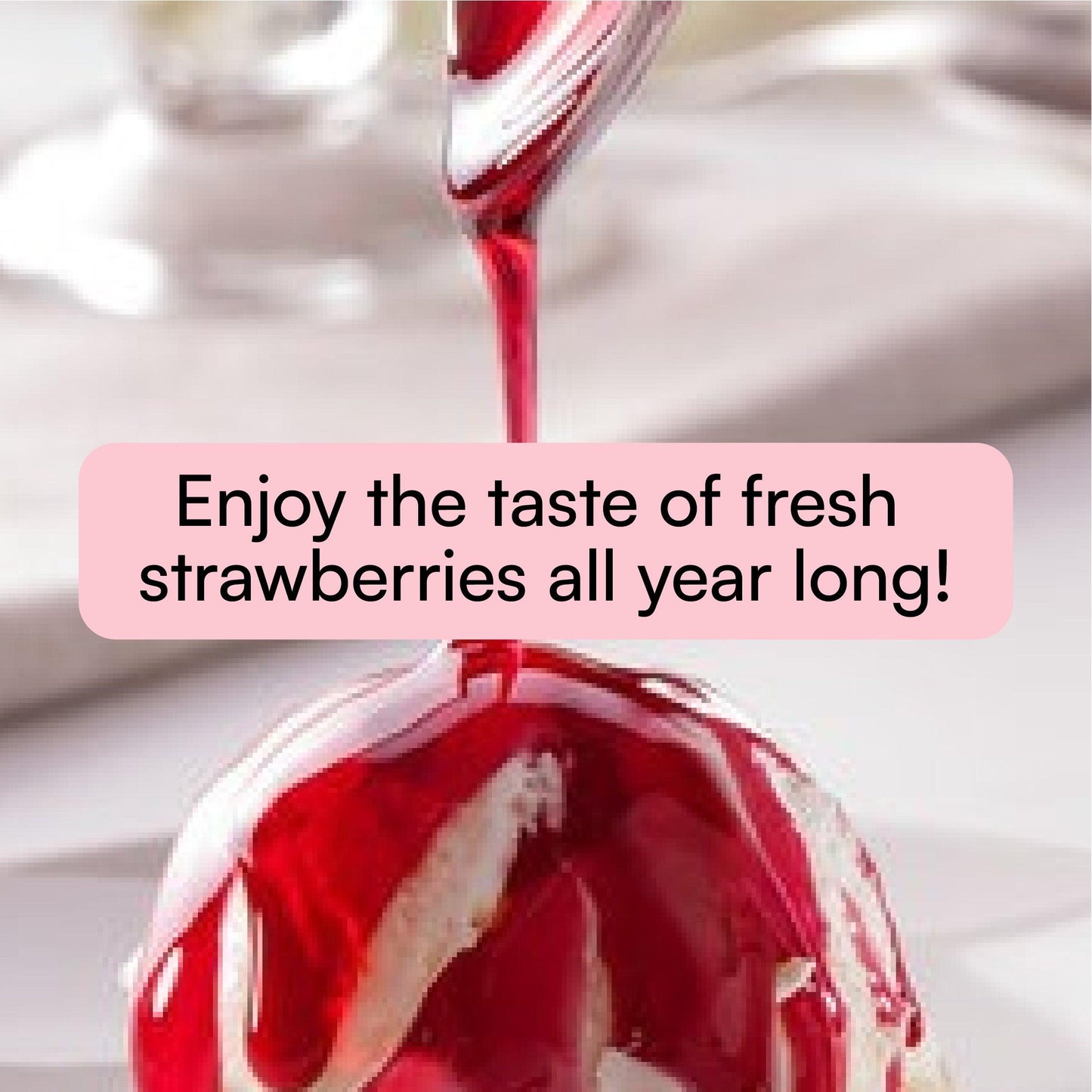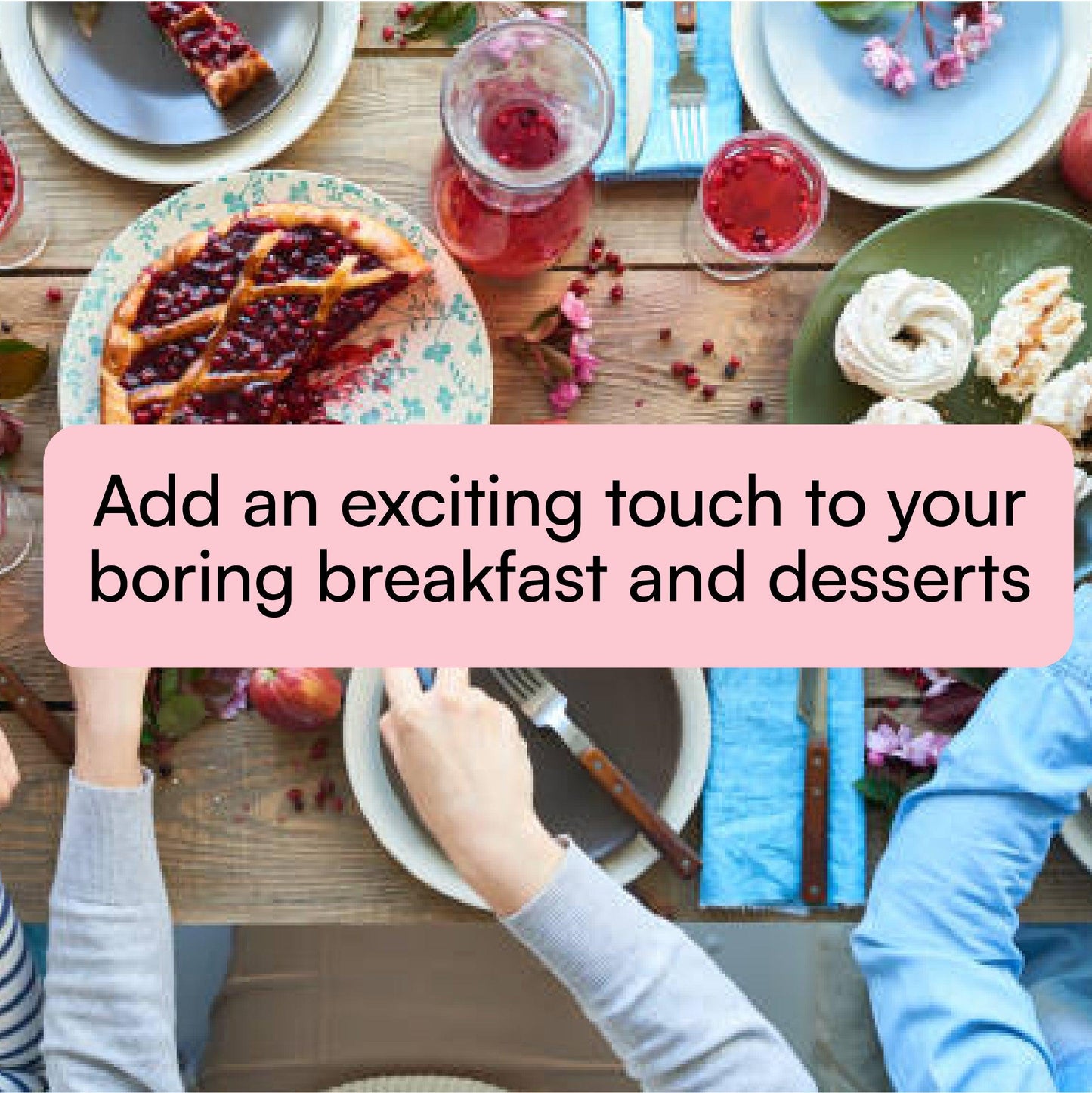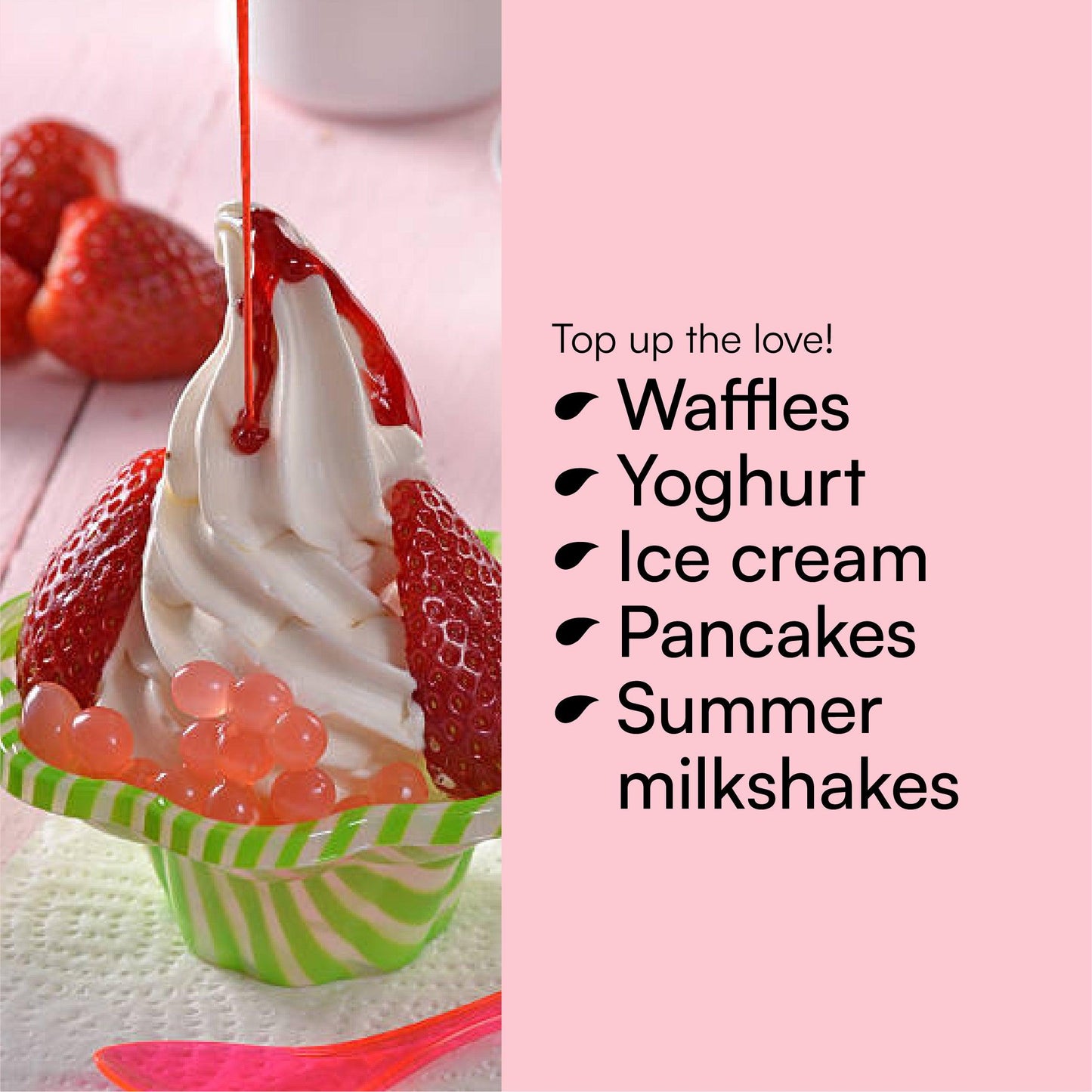 Fancy Berries
Fancy Berries
There is no rival for a strawberry topping. Adding it to any dessert makes it look, taste and feel fancier. Especially when they are made from some super freshly picked strawberries from the local farms of Panchgani and Mahabaleshwar. Truth be told, it is some dangerously irresistible stuff – consider yourself warned.
Fantastic Foods

Cheesecake

Ice-creams

Pancakes

Waffles
The Toppings Story
Strawberry Toppings is a flavourful blend of fresh and scrumptious strawberries sourced from the vast farmlands of Mahabaleshwar.
We carefully mix our magical recipe of the toppings to give you that rich and delicious taste.
The toppings mix is filled into sterilised bottles, sealed, capped and then ready to go.
Raw Material Laboratory Testing Before Production
Fully Automated Production Facility
Food Safety System Certification (FSSC) 5.1
Strawberries are a low-calorie food that is high in vitamins, fibre, and antioxidants known as polyphenols. They rank among the top 20 fruits in terms of antioxidant capacity and are a good source of manganese and potassium.
Raw Material Laboratory Testing Before Production
Fully Automated Production Facility
Food Safety System Certification (FSSC) 5.1
Fresh From The Source
Syrups
Jams & Spreads
Fruit Chews
Chocolate
Snacks
FAQ's
Can this be used as a topping over cake?

Absolutely, Mapro Toppings Strawberry is perfect for adorning your cake and pastries. You can also use it for giving a berry twist to your ice creams, pancakes, homemade sweets, and milkshakes. We have some delectable recipes for you to explore in our blogs & recipe section.
Is there a large bottle available?

Mapro Toppings Strawberry is available in 200ml & 500ml bottles. You can visit our website www.mapro.com to know more about size, pricing, and availability.
How do I store Mapro Toppings Strawberry?

The best place to store the bottle is away from moisture; in a cool & dry place. Ensure the cap and neck of the bottle are appropriately wiped and cleaned while storing the bottle. It does not require refrigeration.
For how long can I use Mapro Toppings Strawberry?

Mapro Toppings Strawberry should be used within 12 months from the date of manufacture. We suggest consuming it within 3 months once the bottle has been opened for better taste.
Where else can I buy Mapro Toppings?

Mapro Toppings Strawberry is available at retail stores in major cities across India. If you are visiting our factory outlet, you can enjoy free tasting and get discounts on a range of products. You can easily buy Mapro Toppings Strawberry on www.mapro.com, Amazon, Flipkart or on Whatsapp by sending a "hi" on 8805004000 to start shopping.