Sale price
₹252
Regular price
₹252
Inclusive of all taxes.
Contains Real Fruit Pulp
Zero % Trans Fat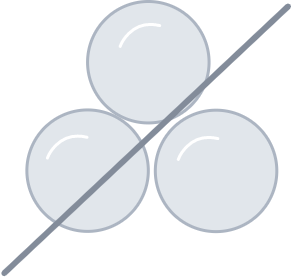 Zero Cholesterol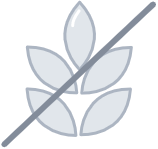 Gluten Free
DESCRIPTION
INGREDIENTS
GOODNESS
Let the tropics invade your home with Pineapple Crush. Fresh and aromatic pineapples are blended together to prepare this exotic crush. Our magical recipe captures the natural, sweet and tangy flavours of fresh pineapple that celebrate summer time.
Country of Origin: India
Sugar
Pineapple Pulp (27%)
Water
Acidity Regulator (INS-330)
Thickener (INS-440)
Freshly harvested Pineapples are procured from the lush farmland of Sirsi, Karnataka.
Loaded with real pineapple pulp, which is rich in vitamin C and manganese, vitamin B6 and copper.
Pineapple has a substance called bromelain that may lower inflammation. It is also rich in Vitamin C, which helps strengthen the immune system.
Delivery details
View full details
Taste Of The Tropics
Taste Of The Tropics
The Queen of Fruits is in the Mapro town proudly wearing her tropical crown. Pineapples not only represent the summer and tropical fun but also symbolises warmth and acceptance in a welcoming home that treats guests like family. So here we are welcoming you to our Mapro family with our super Mapro Pineapple Crush.
Fantastic Fruity Foods

Jelly Falooda

Ice-Cold Pineapple drinks

Pina Colada

Smoothies
The Crush Story
Juicy fresh Pineapples are sourced from the finest farms of Sirsi (Karnataka).
These fresh fruits are sorted, washed and peeled before the process of pulp making.
We then blast freeze the fruit pulp at extremely low temperatures to lock in its nutrients and all the fruity goodness.
We carefully curated the best of our nature's bounty to create the perfect mix of flavours that will take you on a trip down the memory lane.
The mix is poured into sterilised bottles, sealed, capped and ready to go.
Raw Material Laboratory Testing Before Production
Fully Automated Production Facility
Food Safety System Certification (FSSC) 5.1
Pineapple is the only food known to contain bromelain, an enzyme that helps your skin and tissues heal. Vitamin A, Vitamin K, Phosphorus, Calcium, and Zinc are all found in pineapple and can do wonders for a variety of illnesses. Its abundant vitamin C concentration aids in maintaining a strong immune system. Pineapples are rich in:
Raw Material Laboratory Testing Before Production
Fully Automated Production Facility
Food Safety System Certification (FSSC) 5.1
PINEAPPLE CRUSH
ITS VERY NICE SUPER CHILLED WITH MILK OR WATER & VERY REFRESHING IN SUMMER.
Fresh From The Source
Syrups
Jams & Spreads
Fruit Chews
Chocolate
Snacks
FAQ's
How do I use Pineapple Crush?


Mix 1 part of Pineapple Crush with 5 parts of chilled water and enjoy it. You can also top it up on ice-creams, yogurts and other dishes. Explore our blogs & recipes section for more information.

How do I store my bottle of Pineapple Crush?


The best place to store the bottle is away from moisture; in a cool & dry place. It does not require refrigeration. Ensure the cap and neck of the bottle are appropriately wiped and cleaned while storing the bottle.

Can I get Pineapple Crush in a 1000ml bottle?


Mapro Pineapple Crush is available in 750ml & 1000ml bottles. You can visit our website www.mapro.com to know more about size, pricing, and availability.

Where else can I buy Mapro Pineapple Crush?


Mapro Pineapple Crush is available at retail stores in major cities across India. If you are visiting our factory outlet, you can enjoy free tasting and get discounts on a range of products. You can easily buy Mapro Pineapple Crush on www.mapro.com, Amazon, Flipkart or on Whatsapp by sending a "hi" on 8805004000 to start shopping.

Can I use the Pineapple Crush with milk?

We do not recommend mixing it with milk. Water or ice is recommended. Can even be poured on ice creams and desserts.