Sale price
₹270
Regular price
₹270
Inclusive of all taxes.
No added sugar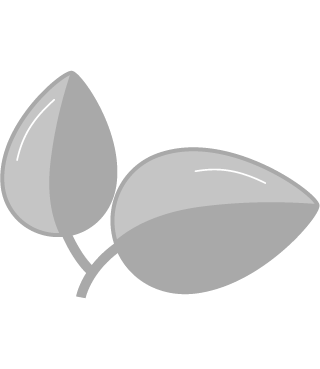 100% Natural Fruit
Free from Artificial Colour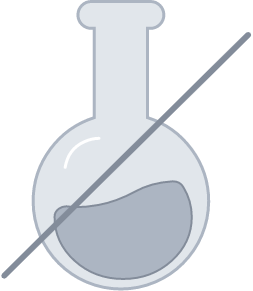 Free from Artificial Flavour
Zero % Trans Fat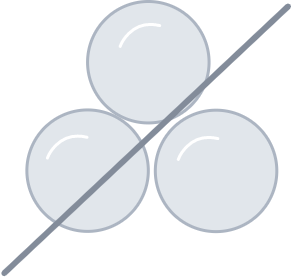 Zero Cholesterol
Low Calorie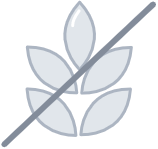 Gluten Free
DESCRIPTION
INGREDIENTS
GOODNESS
Strawberries have nearly become synonymous with preserves & jams. This all time favourite preserve is lush and spoonable with exquisitely soft chunks of whole ripe strawberries. The strawberries are hand-picked from farms in Mahabaleshwar to create a delicious preserve with no added sugar.
Country of Origin: India
50% Strawberry Pulp
Fruit Pectin
Tomato Extract
Pear Juice
A blend of nuttiness from the seeds and tanginess of hand-picked strawberries from the farms of Mahabaleshwar is balanced by citrus juices that provide a divine earthy flavour.
No added sugar has various positive impacts that you will experience, namely, fewer headaches, weight loss, and healthier skin, to name a few.
No preservatives. No artificial colours. No artificial flavours.
Delivery details
View full details
The Berrylicious Fact
The Berrylicious Fact
Not many jam-eaters would disagree that strawberry jams are the most loved jams in the world. So we thought of giving it a chunky twist. And nothing screamt more perfect than the hand-picked, juicy, red strawberries, procured from our local farmers, directly preserved in our jars. What are you waiting for? Grab your berry berry berrylicious strawberry preserve jar already.
Fantastic Foods

Scones

Biscuits

Cake Filling

Ice-Cream topping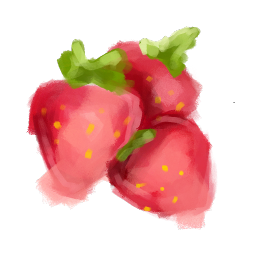 The Strawberry Story
All the farm's fresh fruits are procured from a wide network of local farmers.
These fresh fruits are sorted, washed, and cut before the process of pulp making.
We then blast freeze the fruit pulp at extremely low temperatures to lock in nutrients and all the fruity goodness. The pulp is then stored in the freezer in order to preserve it.
The frozen fruit pulp is brought down to room temperature and then blended with pear juice for natural goodness. We don't use any added sugars, artificial preservatives or artificial colours.
All the fruity richness and nutrients all bottled up for you to unravel.
Raw Material Laboratory Testing Before Production
Thorough Inspection to Avoid Cross Contamination
Food Safety System Certification (FSSC) 5.1
Strawberries are rich in fibre and vitamin C, a nutrient pairing that's great for reducing oxidative stress, which can reduce heart disease and cancer risk. Plus, strawberries are a good source of potassium, which has been shown to help protect against heart disease. Strawberries are rich in minerals, namely;
Raw Material Laboratory Testing Before Production
Thorough Inspection to Avoid Cross Contamination
Food Safety System Certification (FSSC) 5.1
Super Packing
Well packed. the taste is the same.
Fresh From The Source
Syrups
Jams & Spreads
Fruit Chews
Chocolate
Snacks
FAQ's
How is Pra Strawberry Preserve different from other jams?

Mapro Pra offers premium preserves without sugar. It is like strawberries being preserved in a jar. It is vegan friendly, gluten-free, without artificial colours and preservatives, bringing the taste of nature in its purest form. It contains 50% strawberry pulp.
In what size is it available?

Mapro Pra: Strawberry Preserve is available in a 300gm pack. It is available at retail stores in major cities across India. If you are visiting our factory outlet, you can enjoy free tasting and get discounts on a range of products. You can easily buy Mapro Pra: Strawberry Preserve on www.mapro.com, Amazon, Flipkart or on Whatsapp by sending a "hi" on 8805004000 to start shopping.
For how long can I use it?

Since Mapro Pra: Strawberry Preserve does not contain any artificial preservatives, it is recommended to use within a month after opening. Also, it needs to be refrigerated once opened.
How do I store my Strawberry Preserve?

Mapro Pra: Strawberry Preserve comes neatly packed in a glass jar but as it does not contain any artificial preservatives and sugar, extra care needs to be taken for its storage and usage. Once the bottle is opened, it has to be kept in a refrigerator. Use a clean and dry spoon to scoop out the preserve without contamination. Sealed bottle should be kept away from sunlight, in a cool and dry place.
How much quantity should be served to a 5-year-old?

20gm is recommended for children in one serving. Mapro Pra: Mango Preserve is made with real fruit pulp, with no sugar and gluten, hence can be consumed in larger quantities occasionally.