Sale price
₹630
Regular price
₹630
Inclusive of all taxes.
Contains Real Fruit Juice
Zero % Trans Fat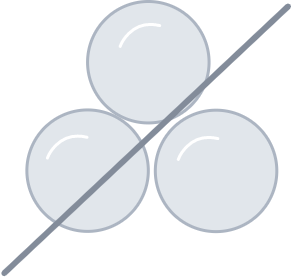 Zero Cholesterol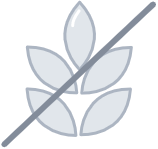 Gluten Free
DESCRIPTION
INGREDIENTS
GOODNESS
Mosambi Syrup is a delightful blend of juicy sweet limes and lush pear juice. Revitalise yourself with its sweet and tangy burst of citrusy flavour. This flavour is sure to brighten your day and energise your lazy mood!
Country of Origin: India
Sugar
Fruit Juice (27%) [Pear Juice (Reconstituted from concentrate), Mosambi Juice (Reconstituted from concentrate) (1%)]
Water
Acidity Regulator (INIS-330)
Fresh and scrumptious sweet limes are sourced from the lush greenery of Aurangabad to bring you a perfectly balanced delicacy.
Mosambi is a nutritious fruit which is loaded with a legion of vitamins, antioxidants, and minerals.
Mosambi is low in fat and has several therapeutic qualities. It is also known to cool you during hot summers and provide instant energy.
Delivery details
View full details
The Sweetest Sweet-Limes
The Sweetest Sweet-Limes
It is very important to stay hydrated these days and after water what could be the best drink to keep us hydrated. Yes, you guessed it right. The fresh, fruity, juicy, sweet and yummy Mosambi juice. Carry your bottle of Mosambi flavoured crush with you anywhere and STAY HYDRATED always!
Fantastic Fruity Foods

Ice cool juices

Marmalade

Ice-cream toppings

Savoury Culinary dishes
The Syrup Story
Juicy and succulent Mosambi are sourced from the vast farmlands of Aurangabad.
These fresh fruits are sorted, washed and peeled before the process of juice making.
We then blast freeze the fruit juice at extremely low temperatures to lock in its nutrients and all the fruity goodness.
We carefully curated the best of nature's bounty to create the perfect mix of flavours that will take you on a trip down memory lane.
The mix is poured into sterilised bottles, sealed, capped and ready to go.
Raw Material Laboratory Testing Before Production
Fully Automated Production Facility
Food Safety System Certification (FSSC) 5.1
Dietary fibre present in mosambi promotes healthy digestion. Mosambi are an excellent source of vitamin C, which helps strengthen the immune system. As sweet lime is rich in antioxidants and antibacterial properties, this fruit is considered very beneficial for the eyes.
Raw Material Laboratory Testing Before Production
Fully Automated Production Facility
Food Safety System Certification (FSSC) 5.1
Fresh From The Source
Syrups
Jams & Spreads
Fruit Chews
Chocolate
Snacks
FAQ's
In what size is Mapro Lounge Mosambi available?

Mapro Lounge Mosambi is available in 250ml & 1000ml bottles. You can visit our website www.mapro.com to know more about size, pricing, and availability.
How do I use Mosambi Lounge?

Mapro Lounge Mosambi can be used in water and soda as per your taste preference. Add 1 part of Mapro Lounge Mosambi to 5 parts of soda or water and your utterly refreshing drink is ready to enjoy!
Does it need refrigeration?

Mapro Lounge Mosambi needs to be stored in a cool & dry place, away from moisture. It does not require refrigeration. Ensure the cap and neck of the bottle are appropriately wiped and cleaned while storing the bottle.
Where else can I buy Mapro Lounge mixes?

Mapro Lounge Mosambi is available at retail stores in major cities across India. If you are visiting our factory outlet, you can enjoy free tasting and get discounts on a range of products. You can easily buy Mapro Lounge Mosambi on www.mapro.com, Amazon, Flipkart or on Whatsapp by sending a "hi" on 8805004000 to start shopping.
For how long can I use Mapro Lounge Mosambi?

Mapro Lounge Mosambi has a shelf life of 18 months. We recommend using it within six months once the seal is opened.